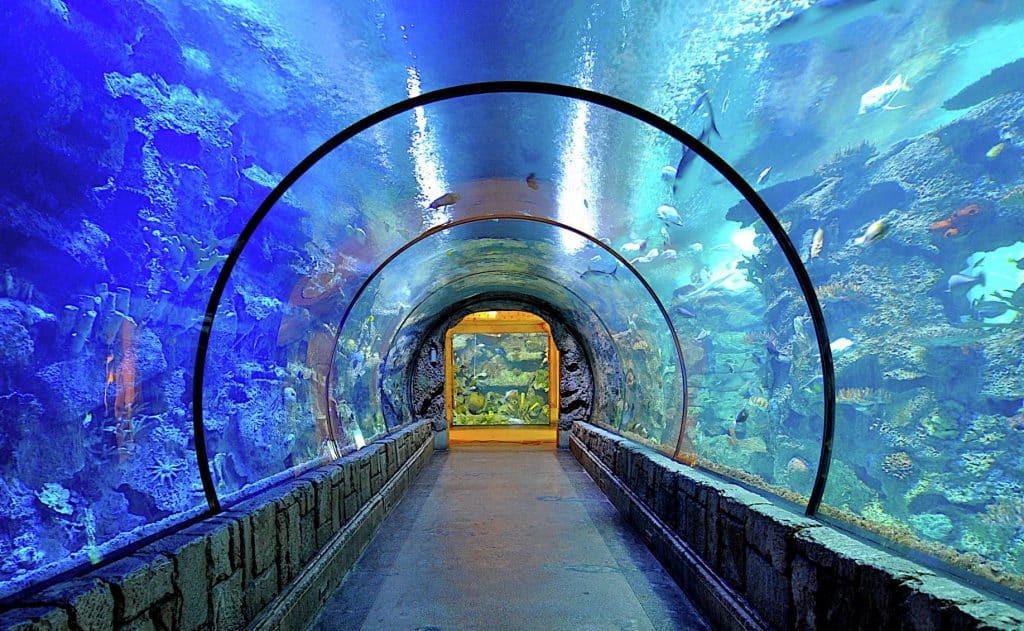 Las Vegas is not meant for kids? Is that true? Yes, it is but it is half truth. The complete truth is that there are places and things to be done in Las Vegas that are not meant for kids but there are certainly lost of things to do in Las Vegas with kids.
It's not just about gambling and strip, there are a bunch of other things that families can do in Las Vegas and make it a memorable holiday and we have listed here the 5 topmost things that you should do when you visit Las Vegas with your kids.
We would like to know in the comments section below that what things you would wanna do out of these 5.
5 Things to Do in Las Vegas With Kids
Here we begin.
1. 
Mandalay Bay Shark Reef Aquarium
Kids love to see impressive things and women love to soak their hands and feet in water, so, if you are going to Las Vegas with your kids and wife, then this is a thing we would like you to experience.
Just look at the view:
Don't you think your kids are gonna love this. The entry is free for children below 3, $19 for older children and $25 for adults.
This is the view you and your family won't forget for a long long time or maybe you will hold the image of this for lifetime.
2. 
Circus Circus Adventuredome
It's time for a total fun and adventurous ride. Kids and adults, both love adventure and these adventure rides. Kids below a certain height are not allowed to enjoy some of the most famous rides.
This theme park has a lot of rides and other games that can keep you and your family engaged for hours. For those who love to have fun and adventure instead of just visiting a museum, this is the things you have been looking for.
3. 
Mandalay Bay Beach
First you visited an inside aquarium and then you had a lot of fun riding those rides, you must be tired right now? How about lying on the beach? What? A beach? Yes, a beach. It's not a natural beach in Vegas but an artificial man-made beach that is available to the residents of Mandalay Bay hotel.
This sounds like a perfect relaxing holiday. To make it even more exotic you can rent a cabana and a shady spot with lounge chairs and a personal fridge, sounds luxurious? It surely is.
You can experience some artificial waves in that pool as well.
4. 
Town Square Children's Park and Playground
Another playground where children can have all the fun they have been looking for. There are lots of games and stuff to do. You can experience to live in a tree-house that is built on a huge tree.
There is a tiny maze for kids where they can fulfill their fantasies that they saw in some movies, the maze if big enough for kids to enjoy and small enough for parents to spot their kids inside it.
5. 
Las Vegas Natural History Museum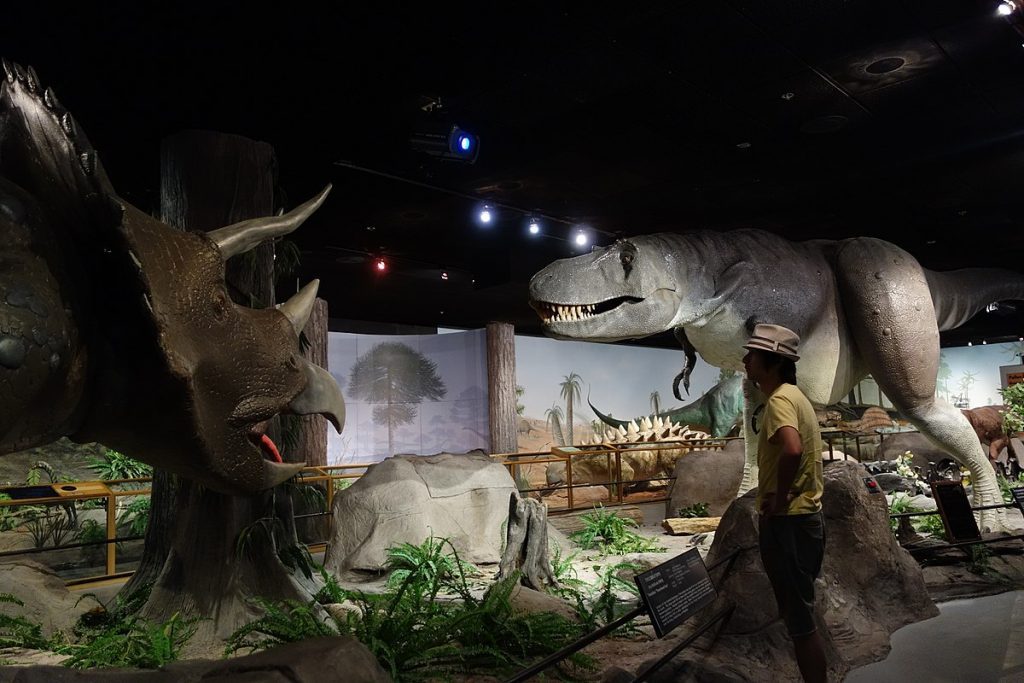 People usually find museums boring but this one is not. To eliminate that boring factor, the museums has also live animals like pythons, tarantulas, scorpions, snakes and lizards.